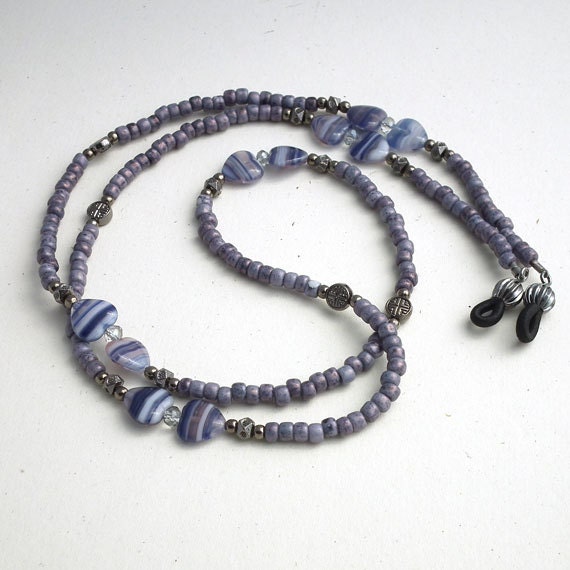 My Etsy shop is hopping with sales!
Here is what is selling well for me right now.  This month, since April 1,  I sold seven id badge lanyards, six magnetic id badge reels and two eyeglass chains.  For me as a handmade seller on  Etsy, this is good.
My sales have increased in the last six months.  Part of this is due to repeat customers (thank you so much to those customers), some is due to new items in my shop, and lots is due to my increased marketing efforts through this website, and social media.
Take a look at some of the items I 
sold 
through my Etsy shop.  Most of my sales still come from the Etsy shop.  I am beginning to make some sales on my 
Plum Beadacious website
 that is on Shopify, an ecommerce shopping cart website.
ID Badge Lanyards
The photo below is of a
 chain lanyard
 I created using cute little silver plated fish beads and blue pearls and crystals.  I have one more of those available in my Etsy shop.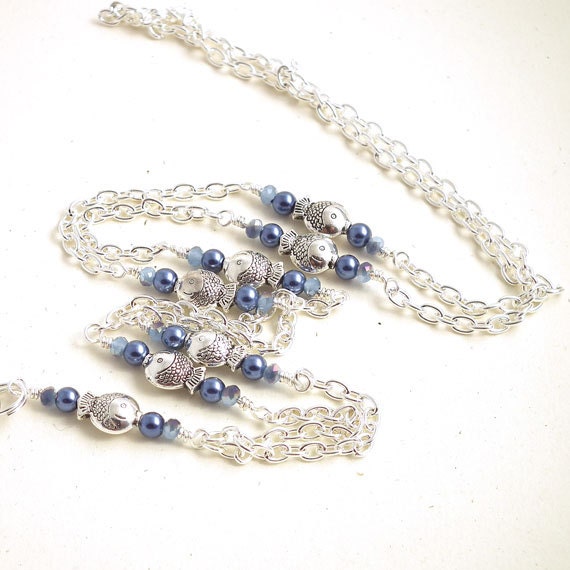 This next lanyard is a practical one for everyday that will go with lots of different outfits.  Black is always a good seller for my lanyards in my Etsy shop.  I also have one more of these available in my 
Etsy shop
.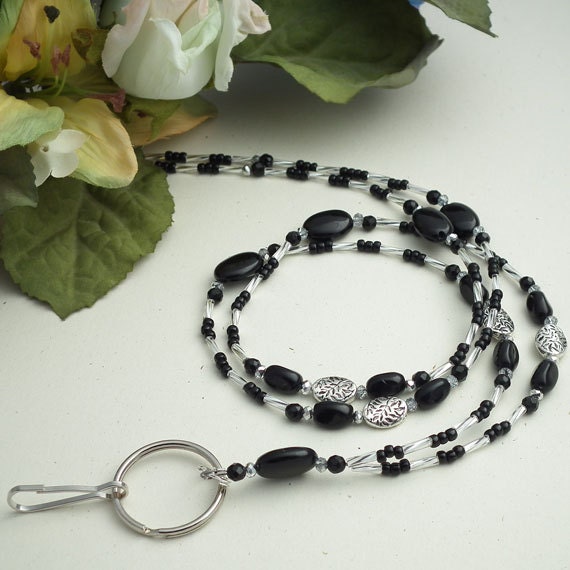 Two of the lanyards I sold during this time  are my very best seller of all times.  It is the 
Simple Silver Chain Id Badge Lanyard 
pictured below.  These are very popular because they go with anything and they are lightweight. I try to always have a supply of these available for sale.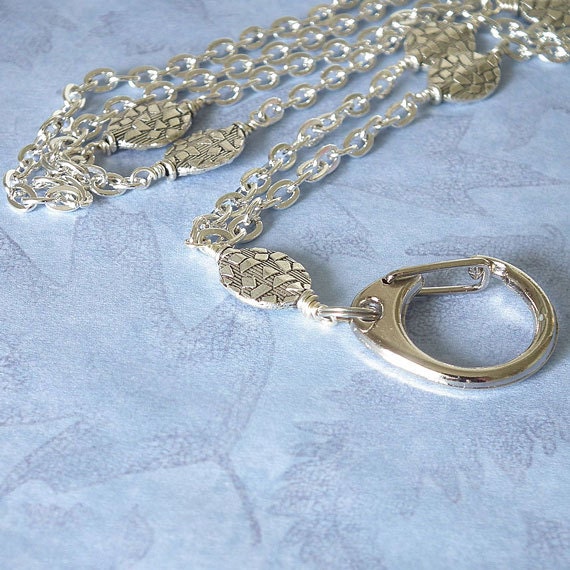 Magnetic ID Badge Reels
Customers also bought a number of magnetic id badge reels this month so far.  Three of the eight that I sold in my Etsy shop were the beautiful
 Silver Filigree Cabochon
 badge reel.  This item is very popular as well as the Simple Silver id badge lanyard for similar reasons.  It is also silver and classic in design.  It can be worn everyday.  This is one of my stock items.  I just keep making them so I always have them available.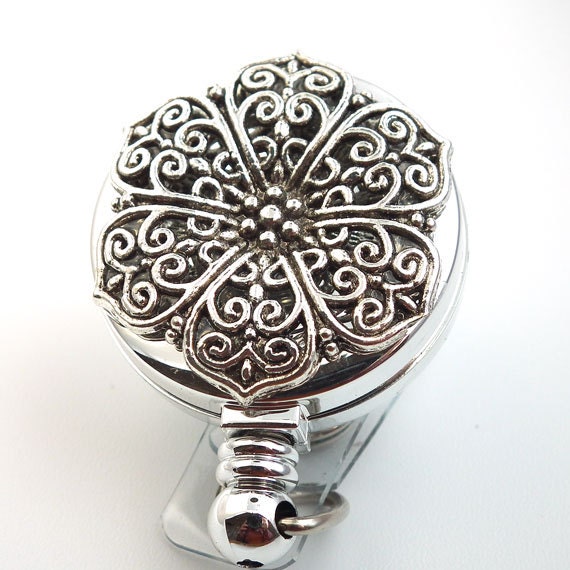 Thanks for looking at what I have been doing lately.  All of my sold items from my Etsy shop are available for you to review 
here.